Better healthcare thrives on better innovation in MedTech R&D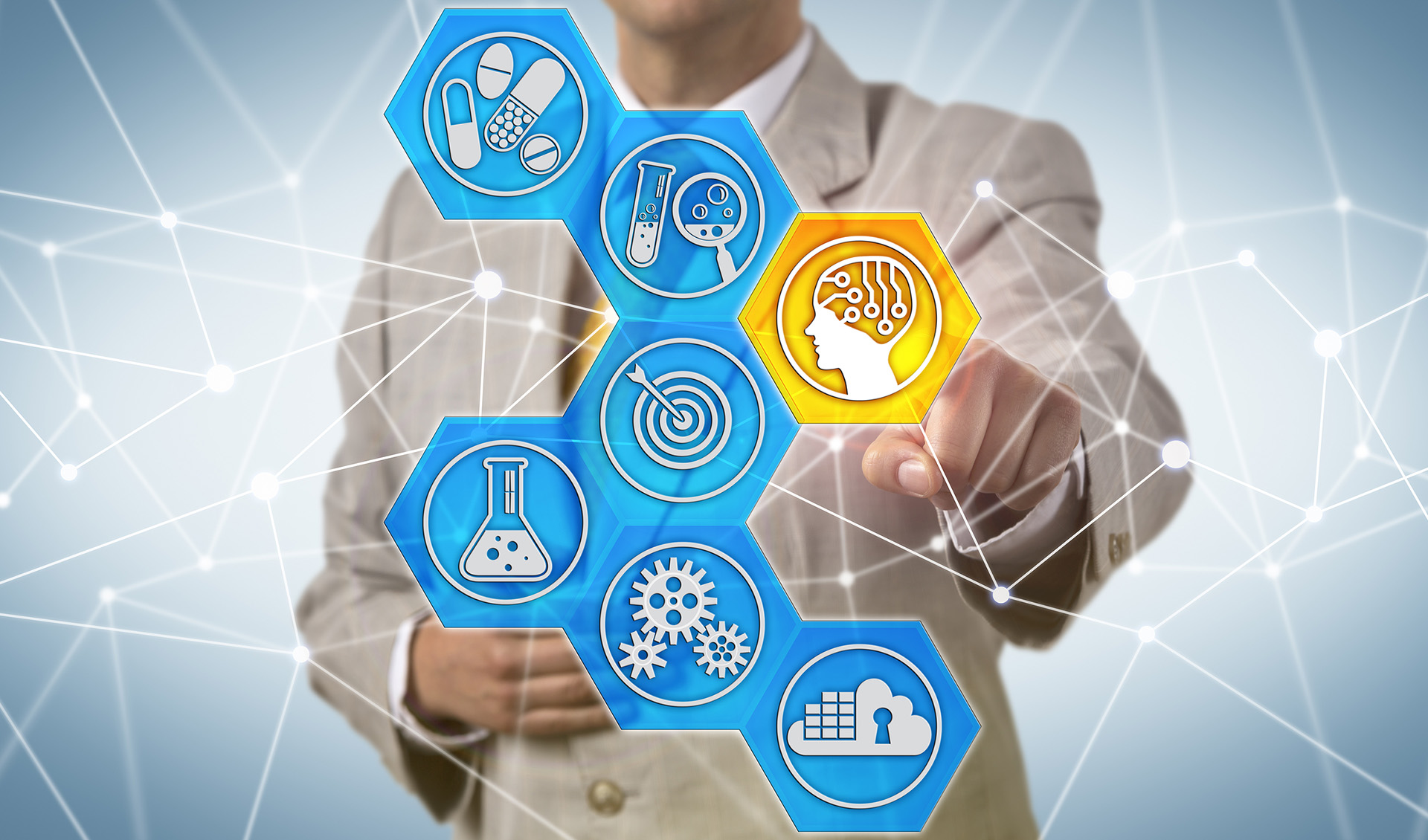 Healthcare is changing. The drivers of reform include increased incidence of illnesses common to an aging global population, including cancer, diabetes, and heart disease. They also include the increased access and use of digital information, from portable patient health monitoring systems to new ways of sharing and learning from healthcare data. These changes must take place with a focus on value-based care, particularly as therapies move into emerging economies. And these benefits are now demanded by patients who increasingly feel empowered to request treatment that they consider best meets their needs.
Research and development in medical technology is responding to these changes with new products: but also by finding new approaches to innovation, through looking widely for ideas and insights that can be incorporated into healthcare solutions. Most of these new approaches involve increased collaboration—among companies, universities, government, investors, and clinicians. A survey by Forbes [1] found that 80 percent of executives in MedTech expect innovation to happen through partnerships, rather than in house, with increasing emphasis on open innovation, in which firms from diverse industries cooperate in some areas of research and development.
Innovation goes beyond creating a new version of an existing product. It is about identifying needs and problems and trying to come up with unique ways to address them. In healthcare, it can also involve figuring out how a new product, say a diagnostic test or a digital source of information, fits into the patient care workflow and makes it better. "Innovation is really about the mind, it's about seeing a problem with a new perspective, having an insight," says Ruey Feng Peh, Program Director of Singapore-Stanford Biodesign, a partnership of the Agency for Science, Technology, and Research (A*STAR), the Singapore Economic Development Board, and Stanford University, who spent part of his career in California's Silicon Valley.
"There's no way a single company is able to tackle a problem based on its own R&D," says Lihan Zhou, co-founder and CEO of MiRXES, a Singapore-based startup founded in 2014. For years, pharmaceutical companies around the world have found it more cost-effective to outsource their R&D to startups that would take a drug candidate from the discovery stage to the early clinical trial phase. That has become increasingly true in diagnostics as well, Zhou says. Regulatory agencies have begun to require that new oncology drugs have a companion diagnostic test, so pharmas are devoting more resources to helping startups grow, and to facilitating collaboration between companies and academic researchers. "Our feeling is diagnostics will see even more open innovation than drug development," says Zhou.
Successful MedTech R&D is not just about coming up with new products, says Sidney Yee, CEO of the Diagnostics Development Hub at ETPL, the commercialization arm of A*STAR. In some ways, it's necessary to innovate the process of innovation itself. While there are hundreds of new ideas coming out in diagnostics alone, for them to be adopted they have to be accepted by the healthcare delivery system. Clinicians have to see new ideas as ways to help them better care for their patients, and not as just additions to an already heavy workload. "The innovations that are going to make the big difference are the ones that are really going to change clinical practice," she says. "If it's transformational, that means it is disrupting something." A new blood test, for instance, may make a MRI-based test obsolete, which will require change to the infrastructure that supports the MRI.
Those who introduce such changes have to understand the workflow and how their innovations will disrupt it. "Singapore is probably the best place to put all those factors together and be a pilot delivery system for testing that," Yee says. The country has a well developed healthcare system that is relatively small and self-contained, but its diverse population makes it a microcosm of Asia, so it can serve as a sandbox for trying out new systems.
Silicon Valley of Asia
Singapore has responded to the call for more open innovation by building a holistic MedTech innovation and commercialization ecosystem that brings together startups, multinational corporations, and providers of various supporting services — legal, financial, and manufacturing — that encourages the conceptualizing, development, and commercialization of new products. "We have the potential to be the Silicon Valley of Asia," says Peh, who also recently launched his own start-up in Singapore, the end-stage renal disease medical technology company Advent Access.
There has been much direct investment by the government in the university research that serves as the basis for new products and systems. The National Research Foundation, through the RIE2020 Plan, is providing S$19 billion worth of investment to sustain and promote growth, of which the largest portion of S$4 billion is invested for Health and Biomedical Sciences research. Under the plan, Singapore is focusing on five key therapeutic areas—cancer, ophthalmology, infectious diseases, diabetes, and cardiovascular diseases.
Beyond that, Peh says, the government, either directly or through institutions, also provides seed funding for a lot of early-stage companies to allow them to develop to the point of being more attractive to investors. For instance, since 2008 the NRF has been providing matching funds to venture capital groups that invest in high-tech companies through its Early Stage Venture Fund.  
The country has also created facilities to serve as incubators for business. For instance, incubators such as Trendlines Medical Singapore is a subsidiary of Israeli group Trendlines that opened in 2016. "Singapore has a very active framework for incubation," says Karun Naga, President and CEO of another incubator, Foundry Sing1, which opened in January 2017.
Beyond technology
But an ecosystem is more than just incubators. It requires investors, experts in finance, and people with knowledge of the regulatory, reimbursement, and clinical aspects of MedTech. "MedTech innovation is highly multidisciplinary," Naga says. Singapore, with a highly educated population, a manufacturing base that grew with the electronics and precision engineering industry, and a long history as a hub for financial services, provides for those needs.
Intellectual property is also important aspect of innovation; investors who are pouring large sums of money into creating new products want to keep hold of their ideas. The country provides very strong IP protection. "People who are innovating can feel safe in the Singapore environment," Peh says. Zhou adds that the country is even serving as an example for China, which has long been seen as less protective of IP. As more countries generate IP, governments are starting to see how strong safeguards benefit everyone.
Gaining regulatory approval for medical technology is a necessary step for commercialization and Singapore regulators are trying to balance a robust system with one that can be streamlined.  Last year, the Health Sciences Authority (HSA) launched a Medical Device Pre-Market Consultation scheme which would enable companies undertaking R&D in Singapore to better understand regulatory requirements at the development and pre-registration stage.  This enables companies to incorporate regulatory considerations even at the product design and development phase and accelerate time to market.  Often, companies will start by getting approval either from the US Food and Drug Administration or a CE Mark from Europe, then approach regulators in the country where they wish to introduce the technology. But for a company based in Asia, the extra regulatory steps take away any time-to-market advantage. Singapore, being a relatively small country, naturally looks beyond its own market when it comes to introducing products, Zhou says. "From day one our approach is to do the innovation here, and do the proof of concept, but we have to have a focus on getting the product to a much bigger market."
A hotbed for innovation
The country's efforts have been paying off. There are now more than 200 MedTech small- and medium-sized enterprises and startups in Singapore, including Histoindex, which develops new diagnostics for fibrosis and cancer. MiRxes is a case in point: in a mere four years this spin-off from A*STAR's Bioprocessing Technology Institute (BTI) is pioneering use of microRNA technology for clinical purposes and is working to launch blood tests for gastric, breast and lung cancers by 2018, as well as a pan-cancer screening test by 2021.
Multinationals are also making a home on the island, including the US medical technology company Thermo Fisher Scientific, which has partnered with researchers in Singapore to develop new cloud-based instruments. BD, a global MedTech company headquartered in Singapore, has opened a strategic innovation center to develop new technologies. Royal Phillips of the Netherlands has joined with EDBI, the investment arm of the Economic Development Board, to invest in digital health companies from around the world that want to use Singapore as their gateway to Asian markets.
Singapore's status in the region is well established. Multinational companies now realize that they cannot simply take a product that was developed for the US or Western Europe and force-fit it into an Asian country, Naga says. The needs of Asian markets are very different, both from the West and from each other. Cost isn't the only differentiator, but in poorer areas such as Indonesia and India, it can be a major one. Working in Singapore allows companies to study Asian markets in more detail—both in regard to the business development (for example, the payer model vastly varying from the west) and disease states in a multiracial society. This helps to identify appropriate ways to address local [i.e. specific to a particular market such as China] challenges. "If you want to come up with a solution for a market like China, you have to be close by," Naga says.
Peh says the emphasis on value in Asian markets will likely prove beneficial in the long run. Once companies have come up with more efficient products, they could find a larger demand for those. "The texture of those innovations can actually be very advantageous in going global," he says.
Not that selling to the West is the main aim of MedTech R&D in Singapore. The Asia Pacific region is home to more than half the world's population, after all, and is forecast to outgrow the European market for MedTech within the coming decade. "This is becoming a sophisticated market that actually demands healthcare that's comparable, or sometimes more demanding than the standard in US and Europe," Peh says. It's not enough, he says, to take some medical technology and try to squeeze it into Asian markets; new products have to be tailored to the specific needs of the Asian population.
But the innovation required to make MedTech fit the needs of Asian countries could benefit the world. Peh likens the situation to the automotive industry, once dominated by big American cars with large engines. The Japanese came along and created smaller, more efficient cars better suited to their needs, and now those cars are bought around the world. It's worth the investment to base innovation in Singapore because, Peh says, "you are sitting in a hotbed of the fastest growing market in the world."
[1] https://home.kpmg.com/in/en/home/insights/2015/09/the-future-of-innovation-collaboration.html
https://straitsjournal.com/better-healthcare-thrives-on-better-innovation-in-medtech-rd/
Biotech
Engineering
Healthcare/Biotech
Industrial Goods & Svcs
Pharmaceutical
Semiconductor
Healthcare is changing. The drivers of reform include increased incidence of illnesses common to an aging global population, including cancer, diabetes, and heart disease. They also include the increased access and use of digital information, from portable patient health monitoring systems to new ways of sharing and learning from...
escveritas
[email protected]
Administrator
The Straits Journal